Who Are We?
(more importantly)
Why Should You Care?
We are Dean Calvert and Steve Allison. In 2006, we got fed up with how things were going in the title industry. We teamed up and left our secure, well-paying jobs to set out and solve a MAJOR problem that plagued title companies. We started The Closers, Inc., an
Industry-Norm-Busting, the only one of its' kind, Closing company.
You need a little of our background to understand where we are coming from, why we do what we do, and why you want to be a part of it.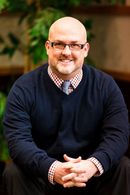 Dean Calvert
When I (Dean), left to create The Closers, I was consistently producing as a top 3 sales person for a national title agency that was the largest privately held and owned in the United States. BUT, I got my start in that company closing loans. Like you, I know what it means to work my butt off to learn a trade, a service, AN INDUSTRY. I rose quickly into all levels of management and was offered many state presidencies that I declined. I wasn't passionate about the day to day inner-workings and headaches involved with the title company. I WAS passionate about working with the people. I moved into sales and sales management where I won trips and awards and maintained sales levels far, far above my industry's national averages.

---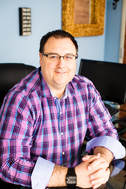 Steve Allison
About the time I transitioned my career into sales, I brought on my best friend (Steve) to be a closer for us. It didn't take him long to earn his way into management either. Steve rapidly became the brains for most of the closing operations and consistently challenged the status quo.


---
Together, Steve and I have 30+ years experience in sales, operations, management, AND on the ground as closers. Quite frankly, through our wide exposure to all the nuisances and extensive experience in this industry – we were able to clearly identify a MAJOR need in this industry and set out to solve the frustrations we experienced year after year.
I would pound the pavement to bring on new clients and because our overly budget-minded CEO would leave us consistently understaffed, we were left with the incredible need for people who could close loans for our company. Closers with the same understanding, training, knowledge, professionalism and people skills as the superior, yet minimal staff we had.
We would use local contract closers that we knew and trusted, best we could, but they were severely limited in their coverage and flexibility of times. So, we were forced to use national signing companies for the closings we couldn't get covered by our trusted closers. We loved the convenience of scheduling many closings at once, all over the state, and never being told "I already have a closing at that time".
BUT! And it's a big BUTT. (and I cannot lie, haha) The very nature of using a company that created a database of notaries with minimal (if any) experience closing real estate transactions and no screening process and low fees – nearly destroyed our title business.
Get Started NOW
Time and again, we would trust a signing company with our hard-earned business on to have inexperienced notaries causing so many problems with our closings that many clients threatened to leave us and some actually did. That took money I worked my butt off to earn right out of my pocket.
Out of the excrutiating pain that these bad notaries caused us AND the inconvenience that our reliable local closers provided us with their restricted coverage area with limited availability, the vision for The Closers, Inc. was birthed.
We were desperate for quality closers that knew the documents and how to finesse a closing with professional people skills but would actually be available at any time, with very little notice, and could cover every county in any state.
At the title company, we would often have 6 or more closings all at 4pm on the same day. You can see our need for a resource where one call, one email, or one order online would magically make all our frustrations go away.
With the skeleton crew we (and most title companies today) were left to deal with, we needed qualified, experienced, trained, highly polished closers with proper attitudes to represent us at the closing table.
Get Started NOW
Yes, we needed someone to handle our clients as if they were one of our employees. Closers that understood they had a vested interest in how they treated the borrower and any party to the transaction. We needed the same quality we would personally provide if we had enough staff.
But, we needed convenience. We needed speed. We didn't have time for closers that couldn't perform a closing at 4pm but could do it at 2pm or 6pm. Honestly, "we" (the title company), didn't have time to chase down multiple closers for as many files as we were covering.
We really did need the convenience that the national signing companies offered; but we simply couldn't tolerate the performance levels of the untrained notaries national signing companies would send. And, we simply didn't have the time to work around the schedule of one closer that could only cover a few closings.
We were tired of being forced to choose either the convenience and one point of contact offered by national signing companies OR the quality offered by our good local team of closers..
Get Started NOW
We KNEW we could develop the best of both worlds for an industry that desperately needs the very solution we were craving.
Sure enough, we SUCCEEDED. Title companies responded with a resounding - "YES - you are exactly what we need. One point of contact for all of our mobile closings without having to worry about the quality of closers we are getting."
Our closers agree, they love that we send them repeat business without them having to go out and find the closings we send them. They also love that we pay dependably AND we treat them the way we wanted to be treated when we were closers ourselves. Read how they feel about us in their words -
Closer Testimonials
.
We know title companies nationwide have the same frustrations, the same need. However, we refuse to become "just another signing service" that is nothing but a database of notaries (qualified or not) to do the task at hand.
Get Started NOW
So, this is where YOU may or may not enter the picture. We are currently building relationships with qualified closers throughout the county. Now is your chance to become our NUMBER 1, "GO-TO" CLOSER for all of our closings in and around your area.
Convinced you need to join our team? If so, make sure you read our
Maximize Your Income
, and
Be An Authorized Affiliate
pages. If not, read on...we understand, you may have been burned before, this may sound too good to be true, and truly this may not be for you, and we are ok with that.
Get Started NOW
So what?!
On many levels – IF I WERE YOU – I would probably have that same thought initially. So let me tell you why you should care?
Whether you decide to join our team or not, we're going to let you in on a BIG SECRET. There's a real problem out there – and it directly affects your business as a mobile closer.
Our 30+ YEARS on the inside of a title company means we know a
SECRET
you may not know. If you've never worked on the inside of a large national title company or do not currently and consistently market to title companies right now in multiple states - you probably don't know this secret that is KILLING your income potential.
Get Started NOW
Why do we know the secret and you don't? Simple. We have experience working in title companies and are continually having open dialogue with title companies as to what their needs are. If you are a good closer, you don't have time to talk with these title companies because you are busy doing closings. If you are not a good closer and are not actively trying to become a good closer than none of this really matters anyway, does it?
Here it is...title companies HATE having the people representing them at the closing table thought of as a "notary".
"Notary" is a four-letter word to title companies.
With no offense or malice directed towards you personally, you should know that "notaries" or "signing agents" are thought of as untrained and ill-equipped to handle the complexities of a mortgage transaction for 10s of Thousands and 100s of Thousands of dollars.
Think about it, if you are referring to yourself as a "notary" you are by definition a notary public, a clerk, licensed to prepare legal documents, a secretary. These are all noble functions, but hardly offer a resounding declaration as to your unique experience in the Mortgage industry, specifically as a closer of real estate transactions.
Get Started NOW
A "notary" is simply someone who is authorized by the state to swear that they have witnessed the signature of an individual. Seriously, how many brain cells does that take? You look at someone's ID, you look at them, yep it's them. You watch them sign the paper and then you sign the paper saying you saw them sign the paper.
If you do have the proper real estate experience and are referring to yourself as a "notary", please understand you have just positioned yourself as equal to somebody who witnesses a signature on any piece of paper that may have nothing to do with a Real Estate Closing transaction.
Don't get us wrong. Notaries perform a very valuable function in our society. It's just that you need to know that ultimately, the Mother Source of all real estate closing orders – title companies (and banks for that matter) – do not want "just a notary" closing their loans.
"Notaries" have a bad reputation in the title world and you need to separate yourself from that image as soon as possible.
Get Started NOW
Begin referring to yourself as a "closer". Notarizing documents is ONLY one function of closing a real estate transaction. A "closer" knows how to put the borrower or buyer and seller at ease. They walk in confident and reassuring that this is a normal transaction. They understand the documents and can explain them to the borrower. They help the borrower understand that they are an independent third-party and if there are any issues with the closing, they will need to contact the loan officer.
We want to help you grow your business, whether or not we work together. Why would we give you this Insider Secret information? BECAUSE we are out to shatter the industry norms!! BECAUSE that is EXACTLY how we have dominated our industry and developed relationships with our clients throughout the Midwest and current closers in Indiana…
Get Started NOW
We live by the "golden rule". If we help you build your business and you realize we are on your side, you'll begin to separate yourself from the inexperienced notaries and the quality of the entire industry will get better.
You will see us as a true partner, and not another money-hungry corporation whose every decision is guided only by the almighty dollar. We can begin to work together and you will see you aren't just one of many, a 'number' lost in the vast database land of notaries for us.
You will be a highly valuable member of our team, which is exactly why we treat you with the compassion of someone who's been in your shoes. We pay you TWICE every month. You can become our "#1 Go-to" closer in your area, not just one on a list. Continue exploring our website and you'll see...we give you multiple income opportunities with closings and our affiliate program to earn more money.
Note: No Title company or National Signing company is going to care enough about you to give you these 'Inside-Trader' secrets on how to market yourself better with simple ideas so you aren't unknowingly putting off the very source of your local closings. This is one of many ways that working with us will improve your career as a mobile closer.
Get Started NOW